Reverse Osmosis
Maple Syrup R.O. Campaign

Chesapeake
Watershed
Promoting Environmental Stewardship

Sustaining
Family Farms
Providing Continuity of Place & Community
Appeal Complete!
Reverse Osmosis for Maple Syrup:
Dylan Zeitlyn, the manager of Maple Syrup production each spring, has implemented funds raised to purchase a Reverse Osmosis Machine.

Reverse Osmosis is a way to remove water from maple sap using semi-permeable membranes that allow water through, but not the sap. To remove the water, the reverse osmosis machine uses less than 1% the amount of energy as the burning of wood. In a typical season, we will emit 98,000 fewer lbs. of carbon dioxide into the atmosphere. (This is equal to the annual carbon footprint of 2.2 average Americans).

The increased efficiency has not affected the quality of the wood fired syrup but provided the farm with a much needed increase in profits.  It also greatly reduced the impact on the environment.  This is a very direct way to help us to keep the farm sustainable. We are thankful to you who love the farm who donated or pledged a gift. Please consider continuing your recurring monthly donation to our organic farm.
For our detailed reverse osmosis proposal please click here.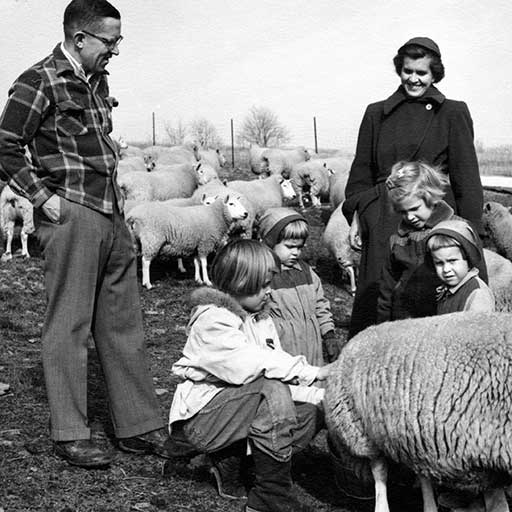 Sustaining
Family Farms:
"The term sustainable agriculture means an integrated system of plant and animal production practices having a site-specific application that will, over long term:
• Satisfy human food and fiber needs;
• Enhance environmental quality and the natural resource base upon which the agricultural economy depends;
• Make the most efficient use of nonrenewable resources and on-farm resources and integrate, where appropriate, natural biological cycles and controls;
• Sustain the economic viability of farm operations; and
• Enhance the quality of life for farmers and society as a whole."